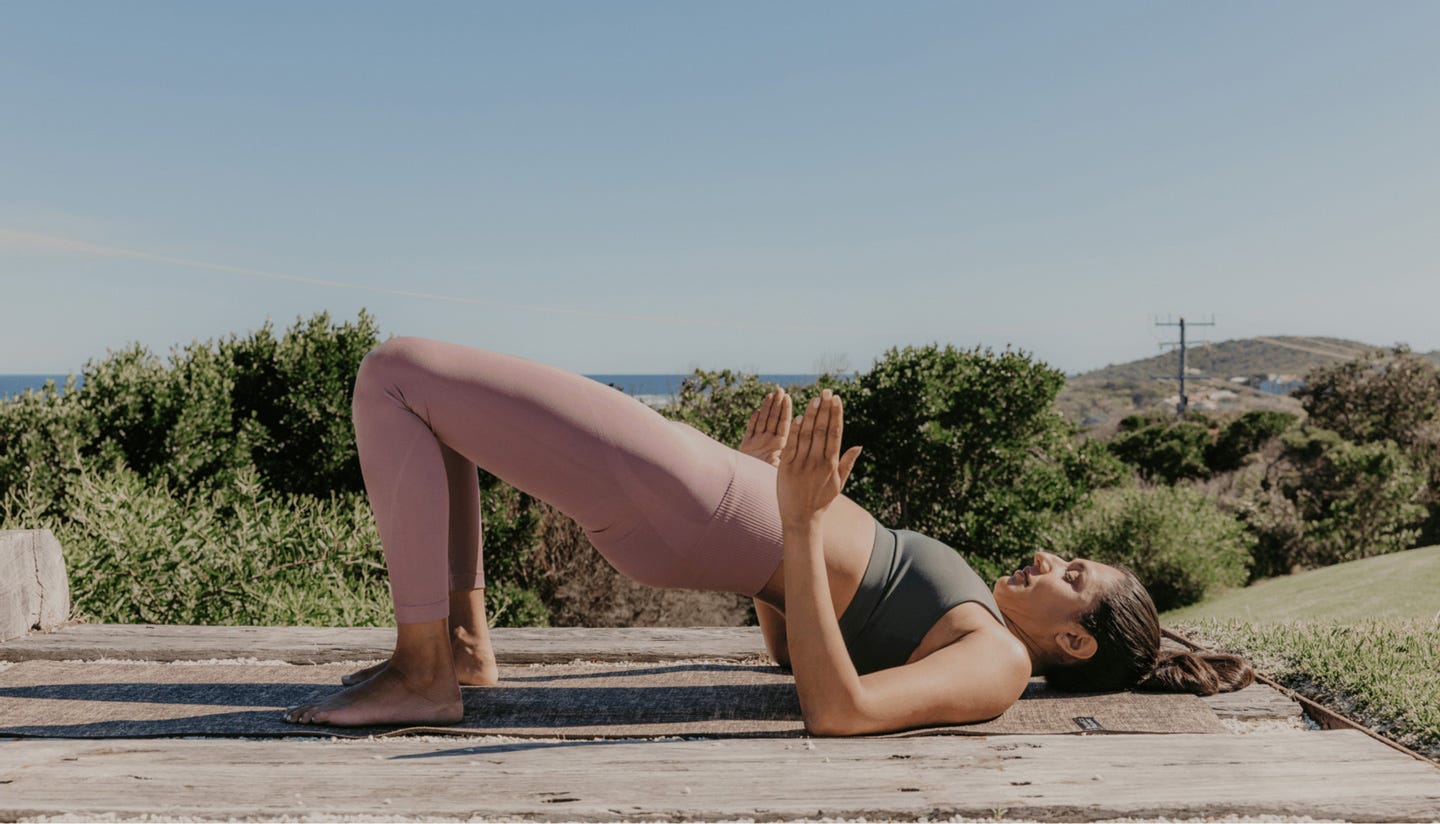 Yoga
Yoga is an ancient practice that unifies body, mind and breath. The discipline involves a gentle flow of poses and postures (or asanas) which increase blood flow to muscles and flexibility while strengthening the mind-body connection to support general wellbeing.
Kundalini Yoga
Kundalini is a specific type of yoga, focusing on breath and postures, with the ultimate goal of increasing your self-awareness by silencing your mind and unblocking your chakras so that your vital energy can flow freely. To awaken stagnant energy and expand your radiance, experience the refreshing movements of Kundalini Yoga.
Yin & Vinyasa Yoga
Yin Yoga exists to strengthen your mind-body connection. The practice is a slow-paced, passive style of yoga with poses held for long periods of time. It's therapeutic in nature and designed to target connective tissues such as ligaments and bones.

Vinyasa Yoga is more active than Yin, and combines movement with breathing techniques to flow from one "asana", or pose, to the next. Unlike Yin Yoga, poses aren't held for too long, as the practice is more free flowing and dynamic – perfect for those seeking physical and spiritual balance.
Pilates
Pilates is a low-impact form of exercise that works on your flexibility, muscular strength and endurance. With a focus on core strength, these classes have an emphasis on balance and controlled, flowing movements.
Meditation
Meditation has been used for centuries to calm the mind and body relaxation. Join our guides to learn different techniques or expand your current practice.
Sound Healing
Sound healing therapy is a restorative practice that uses different instruments to generate varying energy frequencies and vibrations, which can shift energy in the mind and body to promote inner peace.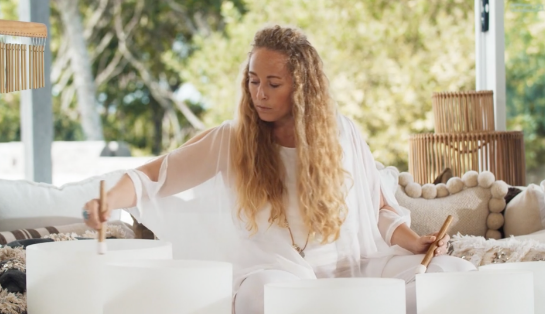 Feel your energy flow through your body, rippling in waves as you connect to the life source of water and find inner peace in the stillness it creates.
Tune into your heart, body and spirit as grounding wood tones dive into your masculine energy and release your inhibitions.
Be cradled by healing and warming tones representative of the element of fire to reignite your mind and body through sound.
Feel the powerful energy of the wind element as higher dimensional frequencies awaken and nurture your senses.
Awaken and nurture your heart and, from within, tune into self through this journey of melodic vocals and sound.
Connect to Mother Earth and channel the grounding, life-giving force that lies within her atmosphere.
Whaia welcomes you to embrace and express your own cosmic voice to set free your fear, judgement and boundaries.

Raising Awareness
15 mins
Soundhealing
Seriya Cutbush
Quieten a busy mind with different vibrational frequencies and the power of mantra
Mini Sound Meditation
15 mins
Enjoy birdsong and sounds from the natural world combined with instrumental frequencies designed to elevate physical and emotional wellbeing
Soundhealing
Seriya Cutbush
Turn your focus inwards and practice the art of listening to find inner harmony
Short Sound Journey
30 mins
Replenish the mental and energetic aspects of self with this soothing sound journey designed to raise your vibration
Soundhealing
Seriya Cutbush
Let the restorative powers of sound healing guide your breath and centre your focus
Personal Training
These cardio classes are positioned to make you feel like you're in the room with your very own personal trainer, while giving you the freedom to set your own pace or modify exercises along the way if you wish. A mix between aerobic and resistance training, these workouts combine short bursts of intense exercise with periods of rest to get your heartrate up and blood flowing.
EFT - Emotional Freedom Tapping
Tap into this alternative treatment to relieve physical and emotional stresses using psychological acupressure techniques. EFT involves tapping with your fingers on meridian pressure points while repeating messages to help release energy blocks, restoring balance to overall health and wellbeing.
Qigong
This ancient practice deeply supports your health by improving circulation, nourishing body systems, and soothing physical and mental tensions. A healing art, Qigong's movements preserve and improve internal strength, while balancing and regulating the flow of Qi through the body's energy meridians.